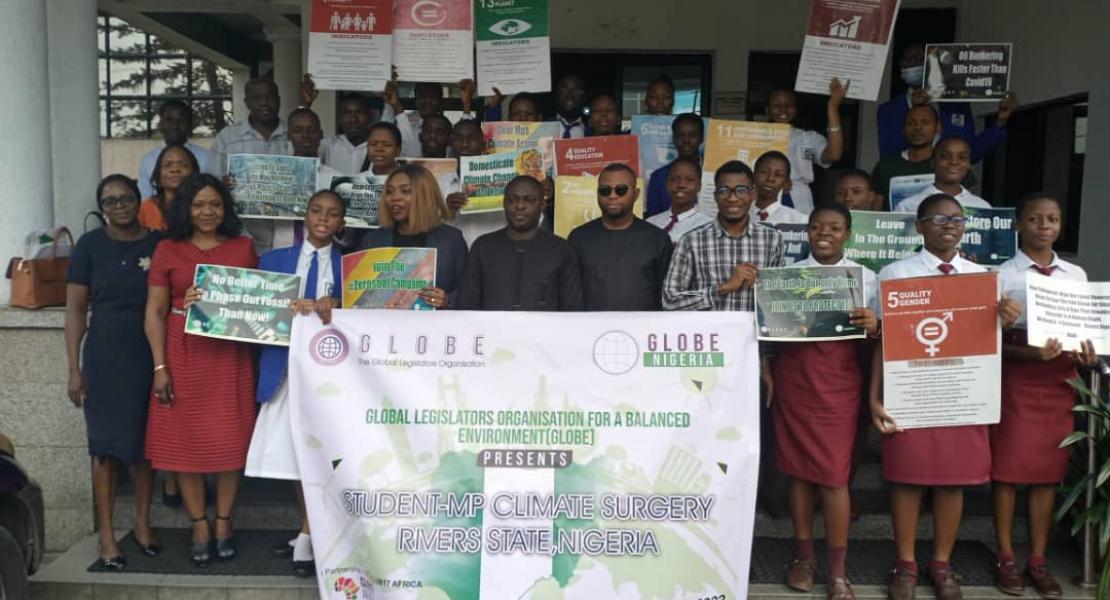 In 2019, GLOBE International initiated a unique new programme called the Student-MP Climate Surgeries in furtherance of its educational mandate and in fulfillment of the Paris Agreement's call Action for Climate Empowerment (ACE). GLOBE has contributed to the development of ACE through formal submissions to the UNFCCC and practical activities such as pioneering the Student-MP Climate Surgeries.
Piloted during the debut London Climate Action Week (LCAW) in July 2019, the GLOBE Student-MP Climate Surgeries provided a structured platform for democratic dialogue and citizenship development of young people. The Surgeries developed further in 2021 with a focus on COP26. In addition to the Surgeries in London at LCAW 2021, GLOBE International partnered with Scotland's Children's Parliament and Youth Parliament to host them across Scotland as a major event called 'The Moment' in the lead-up to COP26 in Glasgow.
Given the success of the GLOBE Student-MP Climate Surgeries, this year sees them expand across the African continent in the lead-up to COP27 (Egypt), starting in Nigeria.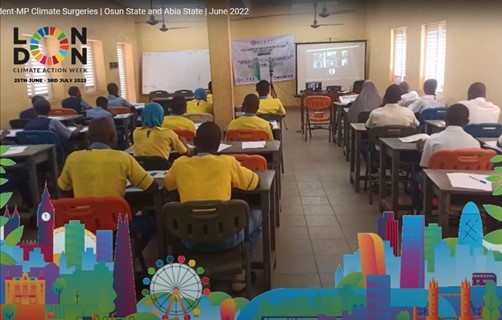 In June 2022, Africa's Student-MP Climate Surgery kicked off in Nigeria, Africa's biggest economy. The surgeries were timed to coincide with the weeks leading up to and culminating in the London Climate Action Week 2022 (LCAW) in June 2022, with students from Osun, through Abuja to Abia State and Rivers State coming together to have conversations on the climate crisis and write to their MPs to know what they are doing about it. 
The Osun and Abia State events were held on June 9th, 2022 with sixty students  from different schools writing to both their State and Federal MPs to hold them accountable and call them to action on handling the climate crisis. On June 20, 2022, 40 students from schools all over Rivers State met in Port Harcourt with some of their State MPs and also wrote to their national MPs.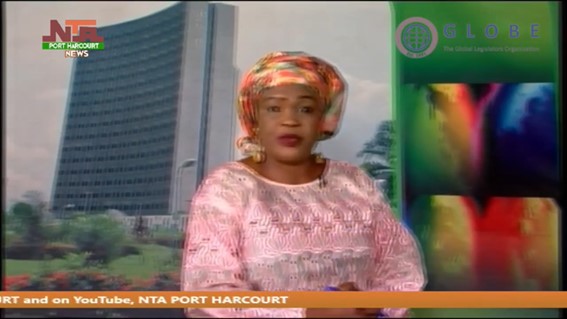 The biggest takeaways from these surgeries were: establishment of schools climate clubs across the states to be leveraged for future climate change education as stipulated by the Paris Agreement on Climate Change and Nigeria's Climate Change Act 2021; going into the 2023 general elections, positioning conversations on climate change mitigation and adaptation as a critical aspect of political responsibilities. You can watch the coverage of the surgeries on the Port Harcourt news here.
Abuja, Nigeria's capital city, will host the Surgeries during London Climate Action Week 2022 and make the link directly between LCAW and COP27 in Africa.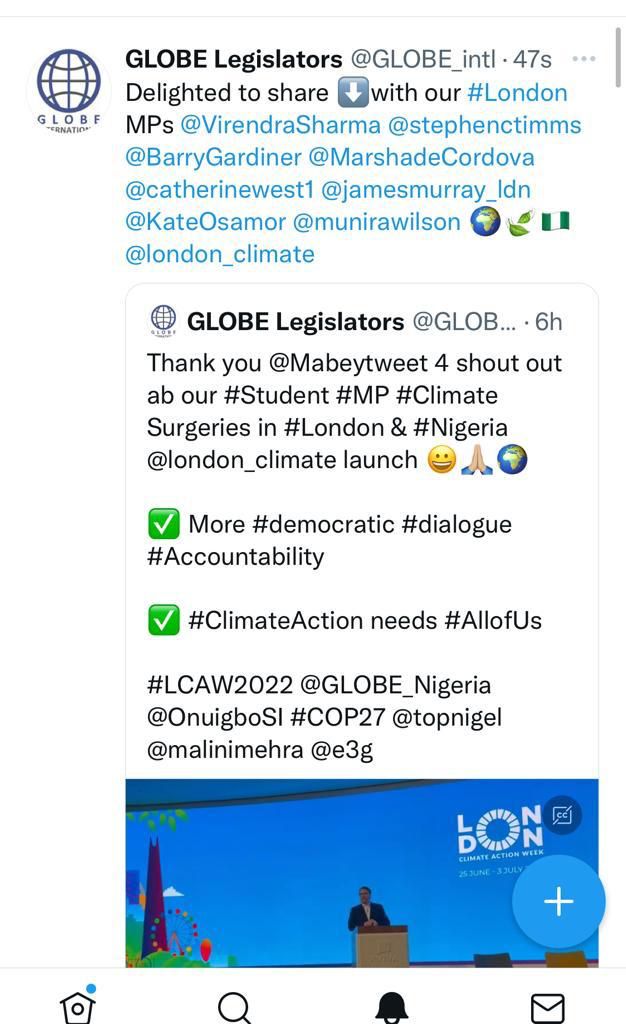 Similar surgeries are planned for South Africa, Uganda, Senegal, Kenya and Egypt in the run-up to COP27. GLOBE is also partnering with YOUNGO, the UN's official youth constituency and other youth and parliamentary partners such as the Commonwealth Parliamentary Association to deliver the Surgeries.
For further information on the African Surgeries, please contact: <mp-surgery@globelegislators.org>