Version française en bas
The Democratic Republic of Congo (DRC) has been engaged in the Reducing Emissions from Deforestation and Forest Degradation (REDD+) process since 2009. The Government validated the National REDD+ Framework Strategy in November 2012. 

The REDD+ Strategy promotes sustainable land management and use in order to fight in an integrated way against the various drivers of deforestation and stabilise forest cover, while ensuring economic growth, increasing people's income and improving their living conditions, especially that of the poorest and most vulnerable.

In April 2016, the Government of the DRC signed a Letter of Intent (LOI) with the Central African Forest Initiative (CAFI) in which the latter committed to finance up to USD 200m of the REDD+ Investment Plan over 2016-2020.

In this year 2022, a second Letter of Intent (LOI) with the initiative for which the Central African Forest (CAFI) commits to finance the REDD+ Investment Plan for the period from 2022 to 2025 for an amount equivalent to USD 500m.

To date, in the face of the climate crisis, our country has positioned itself at COP26 as a "Solution Country" and deserves to be taken at the same level or even higher than Brazil and Indonesia. We congratulate Her Excellency Eve BAZAIBA MASUDI, Deputy Prime Minister, Minister of Environment and Sustainable Development for the work done, and are thankful to the donors and technical and financial partners.
 
The concerns raised by Her Excellency the Deputy Prime Minister, Minister of Environment and Sustainable Development, are indeed those of the whole Government and the Parliament. They are focused, on the one hand, on the contrast between the wealth of our natural resources and the precarious living conditions of our populations. On the other hand, they concern the difficult conditions of access to the "climate" fund.

These concerns are all the more relevant at a time when offers for sale have been launched for Congolese oil and gas blocks. This initiative is essentially aimed at significantly improving the living conditions of our local communities. Unfortunately, some organizations, in the name of conservation of natural resources, oppose this initiative, without proposing alternatives.

As we can see, the objectives defined by the REDD+ strategy are the same as the concerns raised by the Government through the VPM concerning the conditions of our populations.

Faced with this, we members of Parliament, members of GLOBE DRC, Parliamentarians for the Environment, on the occasion of the Pre-COP 27, aware of the imperative obligation to materialize the commitments made by the DRC, for more efficiency, commit ourselves to :
Provide the DRC with a Climate Change Framework Law that defines the framework and the way in which all these commitments will materialize, with, among others, the missing elements of a complete legal architecture for the implementation of REDD+ that benefits populations and communities.
A favorable regulatory framework for investment in renewable energy, and a land use policy that ensures food security, preservation of carbon stocks and conservation of our rich biodiversity and ecosystem services that are the basis of our national wealth.
The proposed law or regulatory resolution on REDD+ that will reassure our international partners and other technical and financial partners.
The proposed law on the National Environmental Economic Accounting System (NEES), which was tabled by the Honorable Celestin Engelemba in Parliament.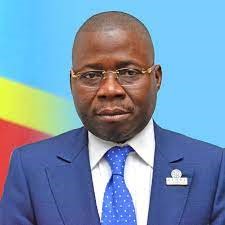 We fervently hope that a REDD+ regulatory resolution will be put in place to further reassure donors and mobilize sufficient resources for our communities to increase their income and improve their living conditions.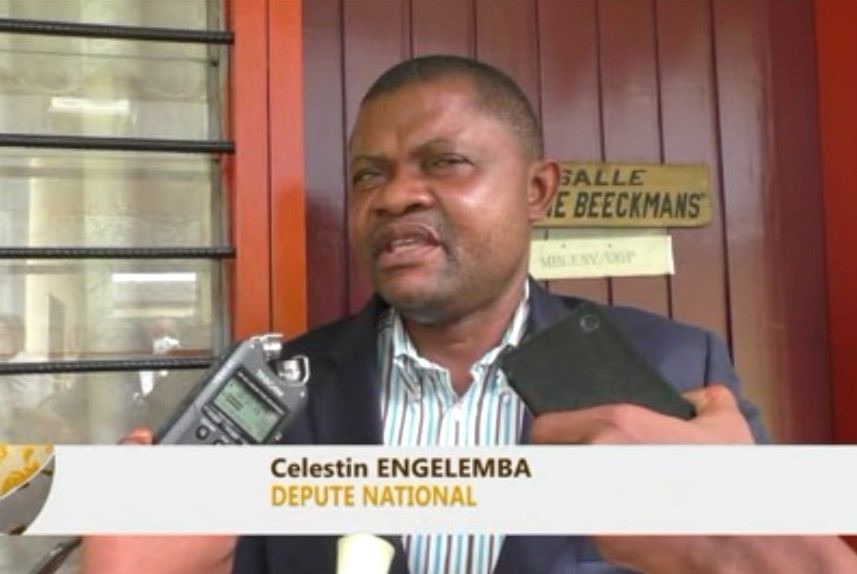 But, the executive power must also move! We, the parliamentarians, will do everything on our part.
***
La République Démocratique du Congo (RDC) est engagée dans le processus de Réduction des Emissions dues à la Déforestation et à la Dégradation des Forêts (REDD+) depuis 2009. Le Gouvernement a validé en novembre 2012 la Stratégie Cadre nationale REDD+.

La Stratégie REDD+ promeut une gestion et une utilisation durables des terres en vue de lutter de façon intégrée contre les divers moteurs de la déforestation et de stabiliser le couvert forestier, tout en assurant la croissance économique, l'augmentation des revenus des populations et l'amélioration de leurs conditions de vie, en particulier celle des plus pauvres et vulnérables.

En avril 2016, le Gouvernement de la RDC a signé une Lettre d'Intention (LOI) avec l'Initiative pour la Forêt de l'Afrique Centrale (CAFI) dans laquelle cette dernière s'engage à financer à hauteur de 200 M USD le Plan d'Investissement REDD+ sur 2016-2020.

En cette année 2022, une deuxième Lettre d'Intention (LOI) avec l'initiative pour laquelle la Forêt de l'Afrique Centrale (CAFI) s'engage à financer le Plan d'investissement REDD+ pour la période de 2022 à 2025 pour un montant équivalent à 500 M USD.

A ce jour, face à la crise climatique, la RDC, notre pays s'est positionné à la COP26 comme "Pays Solution" et mérite d'être pris au même niveau voir plus que le Brésil et l'Indonésie.

Toutes nos félicitations à Son Excellence Eve BAZAIBA MASUDI, Vice-Premier Ministre, Ministre de l'Environnement et Développement Durable pour le travail abattu. Nos vifs remerciements aux bailleurs et Partenaires Techniques et Financiers.

Les préoccupations soulevées par Son Excellence Madame le Vice-Premier Ministre, Ministre de l'Environnement et Développement Durable sont belles et bien celles de l'ensemble du Gouvernement et le Parlement. Elles sont axées, d'une part, sur le contraste entre la richesse de nos ressources naturelles et les conditions de vie précaires de nos populations. D'autre part, elles concernent les conditions d'accès difficiles au fonds « climat ». 

Ces préoccupations sont d'autant plus pertinentes en ce moment où les offres de vente ont été lancées sur les blocs pétroliers et gaziers congolais. Cette initiative vise essentiellement l'amélioration sensible des conditions de vie de nos communautés locales. Malheureusement, certains organismes, au nom de la conservation des ressources naturelles, s'opposent à cette initiative, sans proposer les alternatives. 
Comme nous pouvons le constater, les objectifs définis par la stratégie REDD+ sont les mêmes que les préoccupations soulevées par le Gouvernement par le canal du VPM concernant les conditions de nos populations.

Face à cela, nous députés, membres de GLOBE RDC, parlementaires pour l'environnement, à l'occasion du Pré COP 27, conscient de l'impérieuse obligation de matérialiser les engagements pris par la RDC, pour plus d'efficacité, nous engageons à :
Doter la RDC d'une Loi cadre de changement climatique qui définit le cadre et la façon dont tous ces engagements vont se matérialiser, avec, entre autres, les éléments manquants d'une architecture légale complète pour l'implémentation de REDD+ qui bénéficie aux populations et communautés.
Un cadre régulateur favorable pour l'investissement en énergies renouvelables, et une politique d'utilisation du sol qui permet d'assurer la sécurité alimentaire, la préservation des stocks de carbone et la conservation de notre riche biodiversité et ses services écosystèmes qui sont à la base de notre richesse nationale.
La proposition de loi ou la résolution règlementaire sur REDD+ qui rassurera nos partenaires internationaux et autres partenaires techniques et financiers.
La proposition de loi sur la Système National de Comptabilité Economique environnementale (SNCEE), laquelle loi a été déposée par l'Honorable Célestin ENGELEMBA au Parlement.
Nous souhaitons ardemment la mise sur pied d'une résolution règlementaire REDD+ pour rassurer davantage des bailleurs, mobiliser suffisamment des ressources au profit de nos communautés en vue de l'augmentation de leurs revenus et l'amélioration de leurs conditions de vie.
Mais, le pouvoir exécutif doit aussi bouger !!! Nous, les parlementaires vont faire tout de notre part.
Honorable Célestin ENGELEMBA, député national                  
Honorable Jean-Pierre TSHIMANGA BUANA, député national et président du chapitre GLOBE RDC